Short review of CESAR 2015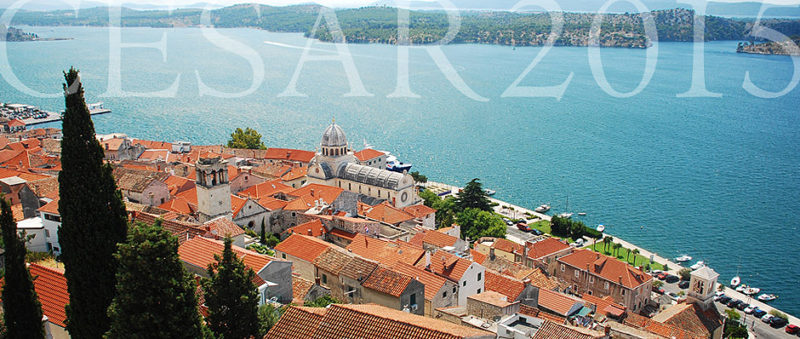 Published: November 3, 2017
Fifth Central European Symposium on Antimicrobials and Antimicrobial Resistance, CESAR 2015, took place in Šibenik, Croatia, from 23rd to 26th of September 2015.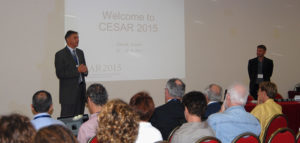 CESAR 2015 was organized by Croatian Microbiological Society, with Roberto Antolović as a President of the Organizing Committee, and Gordana Maravić Vlahoviček, as a President of the International Programme Committee. Co-organizers or the CESAR 2015 were Hungarian and Czechoslovak Society for Microbiology.
CESAR 2015 was supported by Federation of European Microbiological Societies (FEMS), EMBO, Fidelta Ltd. and FP7-REGPOT Integra-Life project. The latter enabled the including of the Workshop "Entrepreneurship in biosciences and antimicrobial resistance" in the programme of the Symposium, with the aim of facilitating collaborations between basic science and industry in the field of development of new effective antimicrobials and overcoming antimicrobial resistance. FEMS support enabled a number of young scientists grants for attendance.
We are proud that CESAR 2015 hosted renowned and internationally recognized speakers from all around the world. They presented their latest results in the field of antimicrobial resistance, covering many topics, such as development of new antimicrobial drugs and their effectiveness, the rational use of the existing and new antimicrobial chemotherapeutics and the worldwide unmet medical need for new, effective and well tolerated antibiotics. The four days programme included 22 invited lectures, with keynote speakers Fernando Baquero (Spain), Sebastian G. B. Amyes (Scotland, UK), Nenad Ban (Switzerland) and Regine Hengge (EMBO lecture, Germany). Additional 12 short oral presentations were selected from the registered abstracts. Among the 34 high-quality posters, Darija Vidučić (Coratia) was rewarded with the best poster award, and she received a special gift, high quality book from Horizon press, "Antibiotics: Current Innovations and Future Trends".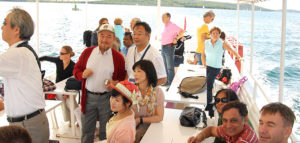 In total 78 participants came from 19 different countries, extending from Europe to Japan, Brasil, USA and India. Scientists that came both from academia and industry were engaged in lively discussions on antimicrobials, antimicrobial resistance and health threatening problems, sharing of knowledge and ideas, as well as initiating new collaborations.
We are also happy that we experienced warm and pleasant atmosphere during the social events. A short rain during the boat excursion to the Krka National Park didn't spoil our mood, as is obvious from the image gallery attached to this post. We have enjoyed Skradinski buk – one of Croatia's best known natural features, made up of travertine cascades, islands and lakes. Subsequent conference dinner in the Dalmatian Ethno Village was very lively, with friendly atmosphere, joyful dance and music.
With this we are warmly greeting you and hope to see you again on the next CESAR 2018!
CESAR 2015 organizers
View the original post and a more detailed gallery on Croatian Microbiological Society's website!