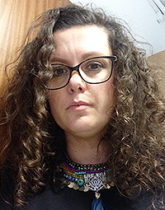 Nikolina Udiković Kolić
Ruđer Bošković Institute, Zagreb, Croatia
Nikolina Udiković Kolić is a Senior Research Associate and Head of the Laboratory of Environmental Microbiology and Biotechnology at the Ruđer Bošković Institute in Zagreb, Croatia.
She received her PhD in Molecular Biotechnology from the University of Zagreb on microbial communities capable of degrading s-triazine herbicides.
During her postdoctoral studies at Yale University, USA, she expanded her research interests to antibiotic resistance in the environment caused by intensive agricultural practises.
For the past 8 years, her research group has focused on issues related to the role of pharmaceutical and municipal wastewater in the development and spread of antibiotic resistance.
Since 2013, dr. Udikovic Kolic has been a lecturer in PhD programmes at the University of Osijek and the University of Zagreb (Faculty of Food Technology and Biotechnology).