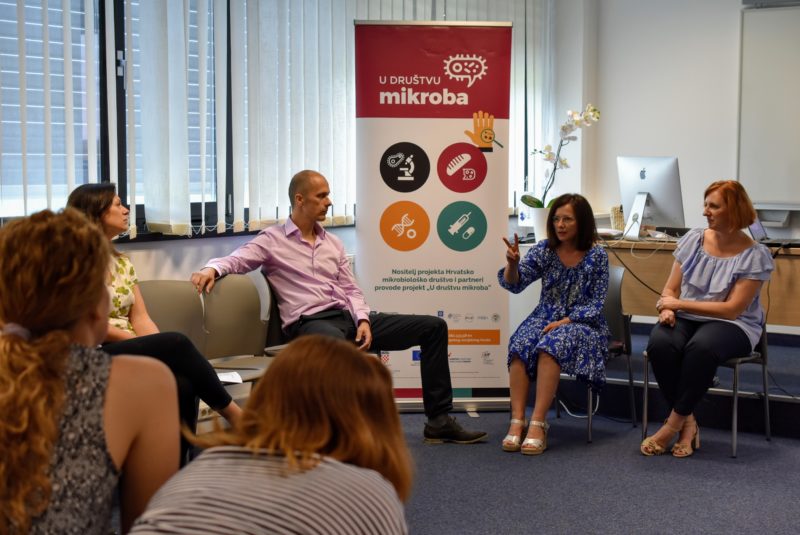 We held another educational workshop
June 15, 2019.
On Saturday, 15 June 2019, two educational workshops of the project "In the Society of Microbes" entitled as "Workshop on improving the communication and presentation skills of students" were held in the premises of the University of Applied Sciences Baltazar.
The workshops were attended by students from partner universities (Faculty of Science – University of Zagreb, Faculty of Food Technology and Biotechnology – University of Zagreb, Faculty of Medicine Rijeka, Faculty of Veterinary Medicine Zagreb and Catholic University of Croatia) and two volunteers from the BIUS association. Due to the large number of students, two workshops were organized and students were divided into two groups in order to facilitate the implementation of workshops. The workshops were held by two employees of Vista consulting d.o.o. and one external expert.
Thanks to these workshops, students have improved their knowledge in the field of communication and presentation skills and gained necessary communication skills in order to implement future project's activities such as public lectures and workshops in elementary schools and in the Bioteka partner association.