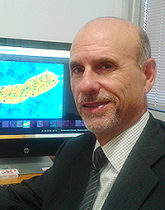 Nicola Petrosillo
National Institute for Infectious Diseases "Lazzaro Spallanzani", Rome, Italy
Nicola Petrosillo has a degree in Medicine (1977), and specialization in Infectious Diseases (1981), Internal Medicine (1985), and Civil Protection (1986).
Currently he is Director of the Clinical and Research Infectious Disease Department at the National Institute for Infectious Diseases "Lazzaro Spallanzani" in Rome.
He his researcher at Clinical Microbiology and Infection Prevention, University Medical Center of Groningen University, Groningen, The Netherlands; he is Straordinary Professor at the Unicamillus University of Rome.
He is co-leader of the European Society of Clinical Microbiology and Infectious Diseases (ESCMID) Emerging Infection Taskforce, and Chair of the International Affairs SubCommittee of ESCMID.
He is also President of the Multidisciplinary Joint Committee- Infection Control of UEMS. He was member of the ESCMID ID Subcommittee.
He was WHO clinical and IPC consultant in Lagos, Nigeria for the 2014 Ebola epidemic. His clinical and research interests focus on emerging infections and on severe, healthcare acquired and systemic infections, in particular those caused by multidrug resistant organisms.
He is author of 332 articles in peer reviewed journals (H-index 46; citations 9159;  P 13,45%;  U 23,9%; PMA 8,55), and of several chapters on infectious disease books. He is Editor-in-Chief of Infectious Disease Reports.