Međimurje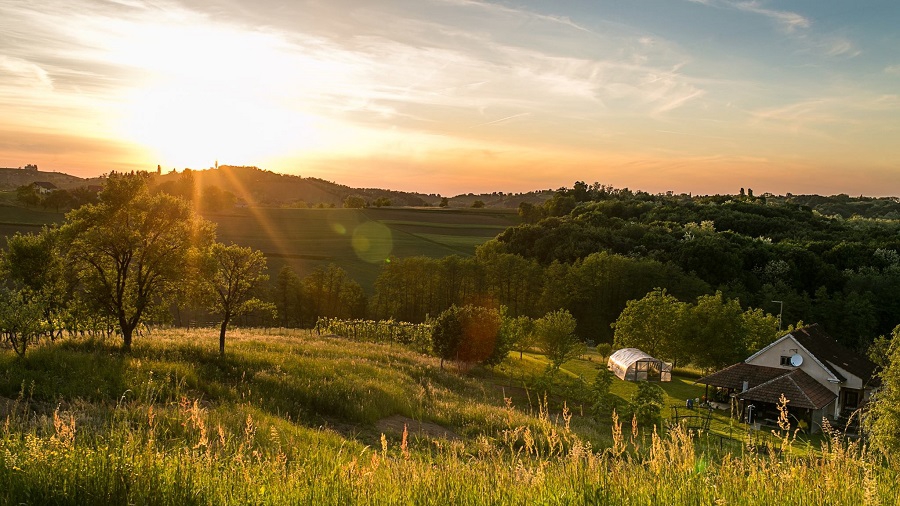 Međimurje is a Croatian county situated in the northernmost part of Croatia between two rivers – the Mura and the Drava. The Mura flows along the border with Slovenia and Hungary, while Drava flows along the county's southern border with other Croatian counties, hence the name "Međimurje" derived from Proto-Slavic which means island.
Despite being the smallest county by its size, Međimurje has a lot to offer. Great cultural and history diversity can be spotted in numerous archaeological findings dating from the Neolithic and Eneolithic up to the Bronze Age, as well as in many churches and castles from the golden ages of feudalism (Zrinski Old Town). There is also a rich tradition of folklore, music, customs and of course: food and wine.
For those who like sports, Međimurje is a perfect place. One can enjoy the experience of rafting on the Mura and Drava, recreational horseback riding, paintball in the adrenaline park, swimming in the thermal spa (Toplice Sveti Martin) or Čakovec swimming pools, riding quad bikes, tennis, jogging or cycling along the trails through nature (Mura Drava Bike). If you are not one of the sportspeople, you can always enjoy unavoidable relaxation in nature of the Town of Labyrinths or at the Mill on the Mur.
Speaking about the nature of Međimurje, it's hard to find matching words for describing such untainted spotless beauty. Maybe it is best to refer to Međimurje's Latin name Hortus Croatiae which means "the flower garden of Croatia".