Programme
Programme of the 6th Croatian Congress of Microbiology with International Participation
Wednesday, June 15, 2016
12:00 – 17:30

Registration

Arrival of participants and accommodation

Hotel lobby

15:00 – 15:45

Opening ceremony

Congress Hall Mura

15:45 – 16:30

KL

Luis E. Cuevas (UK): Zika: a Tale from an Unremarkable Infection to Public Health Enemy

Chairpersons: Roberto Antolović, Igor Jurak

16:30 – 17:00

Coffee break

Atrium
17:00 – 18:30

Session 1: Applied Microbiology

Chairpersons: Hildgund Schrempf, Angela Sessitsch

Congress hall Mura

17:00 – 17:30

IL1

Hrvoje Petković (SLO): New Approaches in the Development of Antibiotics – the Return of Tetracyclines

17:30 – 18:00

IL2

Ivan-Krešimir Svetec (CRO): Essentiality of the Essential Genes in Saccharomyces cerevisiae

18:00 – 18:15

OP1

Tomislav Ivanković (CRO): Disinfection of Urban Wastewater and Landfill Leachate by Using Wood Fly Ash

18:15 – 18:30

OP2

Ksenija Uroić (CRO): S-layer Proteins and Bacteriocins of Probiotic Strain Lactobacillus brevis ZG1
CMS Publications Launching (in Croatian)

English – Croatian Life Sciences Dictionary

General Microbiology Manual

Congress hall Mura

20:00

Welcome reception – Buffet

KUD Mihovljan, Čakovec

In front of congress hall
08:30 – 11:00

Session 2: Bacteriology

Chairpersons: Luis Cuevas, Richard Anthony

Congress hall Mura

08:30 – 09:00

IL3

Maja Rupnik (SLO): The Update on Clostridium difficile Infection

09:00 – 09:30

IL4

Dušica Vujaklija (CRO): What Will They Do if There Are Two?

09:30 – 09:45

OP3

Petra Pušić (AUT): Inhibition of Hfq by the Non-coding RNA CrcZ and Its Effect on Susceptibility to Carbapenems in Pseudomonas aeruginosa

09:45 – 10:00

OP4

Ivana Ivančić Baće (CRO): Determination of Cas3 Protein Levels in Escherichia coli Δhns and ΔhtpG Cells under Different Growth Conditions

10:00 – 10:30

Coffee break

10:30 – 11:00

SL1

Daniel McMillan (UK): Rapid and Simultaneously Screening and Quantitation of Mycotoxins in Different Infant Food Matrix
Micro Fair

Exhibition area (Mura III)

13:00 – 14:00

Lunch break (optional)

Hotel restaurant
14:00 – 15:30

Session 3: Environmental Microbiology and Symbiotic Bacteria

Chairpersons: Christina Marzachì, Dušica Vujaklija

Congress hall Mura

14:00 – 14:30

IL5

Hildgund Schrempf (GER): Talents of Streptomycetes for Interactions and Ecological Implications

14:30 – 15:00

IL6

Angela Sessitsch (AUT): The Hidden World within Plants: Ecological Considerations and Functioning of Microbial Endophytes

15:00 – 15:15

OP5

Ivana Bošnjak (CRO): Tiny Photosynthetic Prokaryote of Global Importance: What Do We Know About Prochlorococcus Diversity in the Adriatic Sea?

15:15 – 15:30

OP6

Martina Šeruga Musić (CRO): CSI Vineyard: Trac(k)ing of Grapevine Yellows Phytoplasmas Emergence and Spread by MLST

15:30-16:00

Coffee break
Round Table: West Nile, Zika Forest and Makonde Plateau - Holiday Spots or Something Else? (In Croatian)

Zapadni Nil, šuma Zika i visoravan Makonde – mjesta za odmor ili nešto drugo?

Sponsored by: Kemolab d.o.o.

Congress hall Mura

16:00 – 16:20

RT1

Igor Jurak (Odjel za biotehnologiju Sveučilišta u Rijeci, Rijeka):

Zika dvojba – na Olimpijadu u Rio ili doma na kauč? (Zika Dilemma –  Olympics in Rio or on a Couch at Home?)

16:20 – 16:40

RT2

Ana Klobučar (Zavod za javno zdravstvo dr. Andrija Štampar, Zagreb):

Komarci – vektori arbovirusnih infekcija (Mosquitoes as Arboviral Vectors)

16:40 – 17:00

RT3

Ljubo Barbić (Veterinarski fakultet Sveučilišta u Zagrebu, Zagreb):

Nadzor emergentnih i re-emergentnih arbovirusnih infekcija u životinja i njegovo javnozdravstveno značenje (Surveillance of Emerging and Re-emerging Arboviral Infection in Animals and their Public Health Significance)

17:00 – 17:20

RT4

Tatjana Vilibić-Čavlek (Hrvatski zavod za javno zdravstvo, Zagreb):

Epidemiološke i kliničke značajke emergentnih i re-emergentnih arbovirusnih infekcija na području Hrvatske (Epidemiological and Clinical Characteristics of Emerging and Re-emerging Arboviral Infections in Croatia)

17:20-18:00
Workshop: Microbes in Vineyard (in Croatian)

LOCATION: Vinska kuća Hažić, Jurovčak 72, Sveti Martin na Muri

Chairperson: Dario Ivić

Sponsored by: BASF Croatia d.o.o.

16:00 - 16:30

WL1

Ana Jeromel: Wine Yeasts and Trends in Winemaking

16:30 - 17:00

WL2

Ivana Križanac: Quarantine Diseases of Grapevine Caused by Phytoplasmas and Bacteria with a Review of National Legislation

17:00 - 17:30

WL3

Željko Budinščak: Insect Vectors of Phytoplasmas and Integrated Pest Management of the Vineyards

17:30 - 18:00

WL4

Dijana Škorić: Grapevine Viroses, its Emerging Diseases and Ongoing International Projects Dealing with Related Problems

WP1

Danijela Poljuha: An Innovative Approach in Grapevine Trunk Diseases and Flavescence Dorée Research: Project WINETWORK
18:00 – 19:30

Session 4: Food Microbiology

Chairpersons: Hrvoje Petković, Ivan Krešimir Svetec

Congress hall Mura

18:00 – 18:30

IL7

Mirna Mrkonjić Fuka (CRO): Diversity and Dynamics of Bacterial Communities in Spontaneously Fermented Food Ecosystem

18:30 – 19:00

SL2

Katarina Belovari (CRO): From Sample to Reliable Results

19:00 – 19:15

OP7

Ivana Ljevaković-Musladin (CRO): Microbiological Quality of Food in Dubrovnik-Neretva County Between 2011 and 2015
08:30 – 10:00

Session 5: Microbial Genomics and Host Microbe Interaction

Chairpersons: Maja Ravnikar, Bojan Polić

Congress hall Mura

08:30 – 09:00

IL8

Cristina Marzachì (ITA): Living in an Insect World: Molecular Aspects of Phytoplasma – Vector Interactions

09:00 – 09:30

IL9

Richard Anthony (NL): Successful MDR-TB Genotypes – Zebras or Chameleons

09:30 – 09:45

OP8

Martina Šeruga Musić (CRO): Comparative Genomics of Bacteria from 'Canididatus Phytoplasma' Genus: From Genome Instability to Host Adaptation

09:45 – 10:00

OP9

Ivana Radonić (CRO): Respiratory Burst and Phagocytic Activity of Peripheral Blood Leukocytes of the European Sea Bass (Dicentrarchus labrax) Stimulated by Three Autochthonous and a Commercially Available Bacteria

10:00 – 10:30

Coffee break

Atrium
10:30 – 12:00

Session 6: Virology

Chairpersons: Dijana Škorić, Vanda Jurinić Lisnić

Congress hall Mura

10:30 – 11:00

IL10

Maja Ravnikar (SLO): Filling the Gaps in Virus Concentration, Purification and Quantification for Diagnostics, Research and New Viruses Discovery

11:00 – 11:30

IL11

Igor Jurak (CRO): Tiny but Mighty Regulators of Virus Infection

11:30 – 11:45

OP10

Vedrana Radovanović (CRO): Method Optimization for the Medium-Throughput Influenza Antiviral Screening

11:45 – 12:00

OP11

Maja Badurina (CRO): A Specific miRNA Cluster Is Upregulated During Herpes Simplex Virus 1 Productive Infection

12:00 – 14:00

Lunch break (optional)

Hotel restaurant

14:00 – 24:00

Excursion and Conference Dinner (optional)
08:30 – 10:30

Session 7: Microbial Pathogenicity and Immunity to Microbes

Chairpersons: Attila Gacser, Martina Šeruga Musić

Congress hall Mura

08:30 – 09:00

IL12

Bojan Polić (CRO): The Impact of Viral Infections on Glucose Metabolism in Obesity

09:00 – 09:30

IL13

Vanda Juranić Lisnić (CRO): From Transcriptomics to Novel Viral Immune‑Evasion Mechanisms

09:30 – 09:45

OP12

Zuzana Neščáková (SK): Vaccination with Mannan Conjugates Protects Mice against Candidiasis

09:45 – 10:00

OP13

Jerko Hrabar (CRO): Autochthonous Intestinal Enterovibrio sp. or Commercial Lactobacillus casei: Which One Fits Better as an Immunostimulator in the European Sea Bass (Dicentrarchus labrax)?

10:00 – 11:00

Poster session and coffee break

Poster session area (Mura II)
11:00 – 12:30

Session 8: Mycology

Chairpersons: Ljiljana Pinter, Maja Šegvić Klarić

Congress hall Mura

11:00 – 11:30

IL14

Suzana Hađina (CRO): An Update on Malassezia Infections in Animals – Clinical Signs and Diagnostic Approach

11:30 – 12:00

IL15

Attila Gacser (HU): Virulence and Pathogenesis of an Emerging Human Fungal Pathogen, Candida parapsilosis

12:00 – 12:15

OP14

Jelena Mlinarec (CRO): Multilocus PCR Assays Reveal Vegetative Incompatibility Gene Profiles of Cryphonectria parasitica in Europe

12:15 – 12:30

OP15

Daniela Jakšić Despot (CRO): Species Diversity and Toxigenicity of Airborne Black Aspergilli

12:30 – 13:00

Announcement of the best poster prize winner and closing ceremony

The American Society for Microbiology will provide The Best Poster Award at 6th Croatian Congress of Microbiology.

Congress hall Mura
Workshop: A Closer Look at DNA Molecule (in Croatian)

Gimnazija Josipa Slavenskog Čakovec, V. Nazora 34, Čakovec

16:00 – 16:30

WL5

Dušica Vujaklija: A huge molecule hidden inside the cells!

16:30 – 17:00

WL6

Brankica Mravinac: Just four letters, but it matters!

17:00 – 17:30

WL7

Branka Bruvo Mađarić: DNA in GenBank – Needle in a haystack?

17:30 – 18:00

WL8

Nevenka Meštrović: Game of sex chromosomes!

Eksperimenti na licu mjesta: Kako izolirati DNA u maminoj kuhinji?
KL = Keynote Lecture
IL = Invited Lecture
OP = Oral Presentation
RT = Round Table Lecture
SL = Sponsored Lecture
WL = Workshop Lecture
WP = Workshop Poster
MAIN CONGRESS TOPICS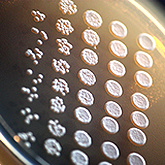 Applied Microbiology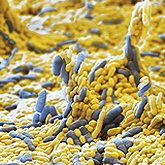 Bacteriology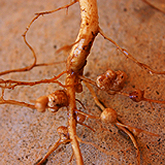 Environmental Microbiology and Symbiotic Bacteria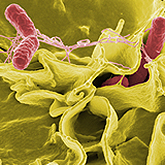 Food Microbiology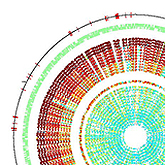 Microbial Genomics and Host Microbe Interaction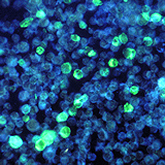 Virology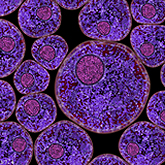 Microbial Pathogenicity and Immunity to Microbes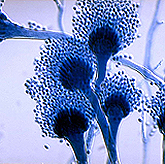 Mycology
ADDITIONAL CONGRESS EVENTS